When it involves office moving, moving to a workplace is the most vital and sophisticated task. Recognize why? The moving prices involved, the time taken, the likelihood of damage, etc. Can directly have an effect on the business with a straight face!
Office moving service is much completely different from house shifting as a result of the quantity and sort of freight that's being handled are humongous. Workplace relocation services merely mean moving the whole operating house to a brand new location because it is, while not ever-changing the planning and feel of the previous space unless and till the shopper asks for it. During a place like Dubai, there are tons of workplace movers in each nook and corner creating a headache to fish out the most effective ones in town.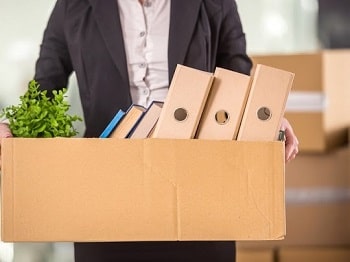 OUR PRESTIGIOUS MEMBERSHIP IN OFFICE MOVING UAE
The association helps us to assure premium service with international standards. Our years of expertise in office move management have evidenced our experience as we tend to perpetually update our services with the newest technologies. Emirates relocation office moving UAE provides the best piece of furniture relocation services by activating the cabins and tables so fixing them back within the new office space. We have authorized electricians, plumbers, and handymen, already throughout your office relocation, to fix all the problems that will arise throughout unpacking.
Planning an office moving Dubai service? Talk over with us concerning your requirements, get the quote and if you're proud of our office movers, let's do the new office move together!
We tend to move everything and anything- right from a piece of furniture relocation to shifting of computers, wires, AC, lights, etcetera On your 1st day at the new office, you simply need to bring yourself and that we will set the remainder in order that the business may be unrolled from Day 1.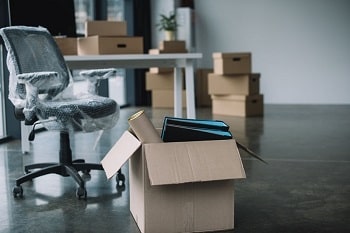 Emirates relocation movers have done workplace moving comes of all shapes and sizes as well as internal moves because of office reorganizations and refurbishment, weekend and evening movers to attenuate time period and disruption, and multi-phase moves for an oversized organization. as a result of the big organization encompasses a large volume of kit and items of piece of furniture in an exceedingly single day move.
Dismantling
Packing
Loading
End-to-end solutions
Moving
Unloading
Unpacking
Re-Assembling
OFFICE MOVING PROFESSIONALS
There may be a vast quantity of labor concerned in office relocations. Counting on the size of your workplace, it will take days or maybe weeks to prepare all of your company assets or furniture. An expert service that makes a specialty of the service is higher equipped in coping with the ins and outs of the process. Plus, handing the reins over to office moving professionals like emirates relocation ultimately offers you longer to specialize in your core business. Whether you would like to maneuver a little workplace house or a complete division, Emirates relocation can create it.
Acknowledged for delivering exemplary services, the corporation ensures that each business moves go smoothly — from the initial survey, throughout transit, and throughout the ultimate relocation. Except for moving services, Emirates relocation additionally reassembles and installs your piece of furniture where you would like it.